In the summer of 1940 ATA was still a young organization with around 100 pilots. But as today September 15th is Battle of Britain Day it gives us an excuse to trawl through the handful of logbooks (among the 130+ in our collection) which were kept by ATA pilots serving at the time of the Battle of Britain. We have managed to find these entries, but the very best account of ATA and the Battle of Britain is in the diary of Arnold Watson, whose entry is also reproduced here.
Stanley Brown (seconded from BOAC)
3 September Hurricane White Waltham – Kenley
10 September Spitfire Brize Norton – Middle Wallop
27 September Spitfire Little Rissington – Warmwell (satellite of MW)
30 September Hurricane Aston Down – Middle Wallop
15 October Hurricane Wroughton – Shoreham
Peter Mursell (later Director of Training)
23 September Spitfire ??? – Tangmere
29 October Spitfire West Malling – Gravesend
Jimmy Nettleton
28 August Spitfire Hamble – Westhampnett (now Goodwood)
Philip Wills (later Director of Operations)
17 August Hurricane St Athan – Tangmere
19 August Spitfire Kirkbride – Middle Wallop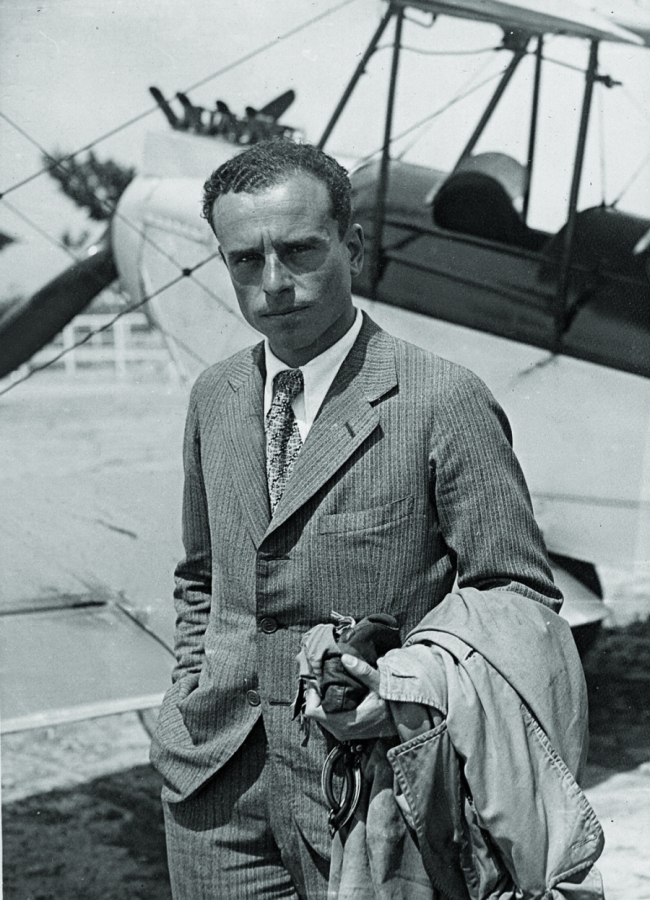 10 September Spitfire Brize Norton – Middle Wallop
J A V Watson: diary entry for 4 September 1940
The battle of Britain at its height. I landed a fully armed Hurricane at N. Weald in Essex (from Aston Down) 10 minutes after the Hun dropped 500 bombs there. The airman who waved me in was wearing all he'd got left – Tin helmet, pyjamas & sea boots. He looked very amazed when I said "This war's getting quite brisk isn't it?" I didn't realise that the blitz had just happened. He had a bullet through the front of his tin hat which had torn the seat of his trousers! The hangars were burning, all the buildings were partly demolished, & bomb splinters were all over the aerodrome – still hot so I picked a few up. I had difficulty selecting a landing path between the craters. But remarkably few aeroplanes were damaged.
Later a Hurricane caught fire in the air & landed wheels up in flames. Neither the ambulance nor the fire tender could go out to it. The ambulance was on its side & the fire tenders tyres were all burst by blast. The pilot escaped but there were some thousands of machine gun bullets in the fire & these were going off for two hours afterwards, so no one could go near. Delayed action bombs also blew up at intervals so my taxi could not come to collect me. The operations room arranged a lift for me to Hatfield in a Blenheim. The Sergt. pilot landed at Radlett in error, and asked me up in front to navigate him to Hatfield! Visibility about 20 miles. Amy Johnson gave me a lift home from there in her Anson. Thus I hitch hiked my way home after an exciting day – but the damage at North Weald was depressing, but thank God, the casualties were remarkably few.